Docks, Boat Lifts, Boat Lift Motors, Accessories and More
At Fish Lake Dock & Lift we only stock products from trusted brands that deliver on quality and value, we make sure to stock a wide assortment of brands so we can always match your waterfront equipment and lakeshore service needs with the products we carry.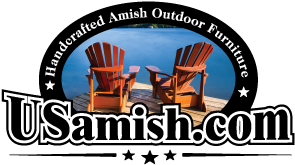 Are you looking for comfortable outdoor poly furniture to complete your patio, gazebo or to just sit and enjoy the view? Are you looking for furniture that you can entertain family and friends with and not spend your time maintaining your outdoor furniture? US AMISH is known for its craftsmanship and quality outdoor furniture. Built with the same craftsmanship as wood furniture; poly furniture is maintenance free furniture that can be left outside all year round. All of US Amish's furniture is made with highest quality standards for comfort and strength.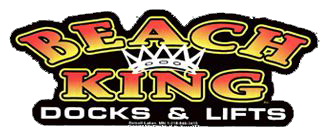 Beach King Docks and Lifts
Beach King Inc. has been building quality yet affordable Docks, Lifts and Trailers since 1995 in the Detroit Lakes area. Our Quality, Affordability and Guarantee on all Beach King products speaks for itself and is proven in our growth every year. Fish Lake Dock and Lift, in Harris, MN carries the complete lineup of Beach King docks, boat lifts and accessories.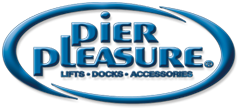 Pier Pleasure Docks and Lifts
Pier Pleasure continually strives to elevate the standards of existing and new product designs. The construction of all product lines using non-corrosive fasteners, custom aluminum shapes and other high-quality components support Pier Pleasure's commitment to exceeding the customer's expectations.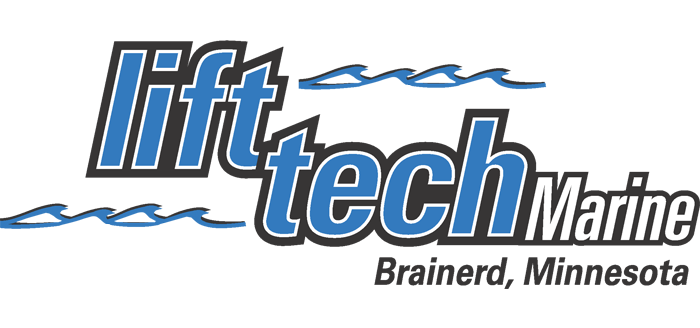 Located in the heart of the lakes area in Brainerd, Minnesota. Steve Johnson and Dave Galligan would like to offer over 24 years of combined experience in the 90 degree angle boat lift motor drives and canopy vinyls. The birth of Lift Tech Marine and Minnesota Boat Lift Vinyl came together in fall of 2008 to offer not only the best products for your boating experience, but also the assurance in total satisfaction. Fish Lake Dock and Lift, in Harris, MN carries the complete lineup of Lift Tech Marine boat lift motors and accessories.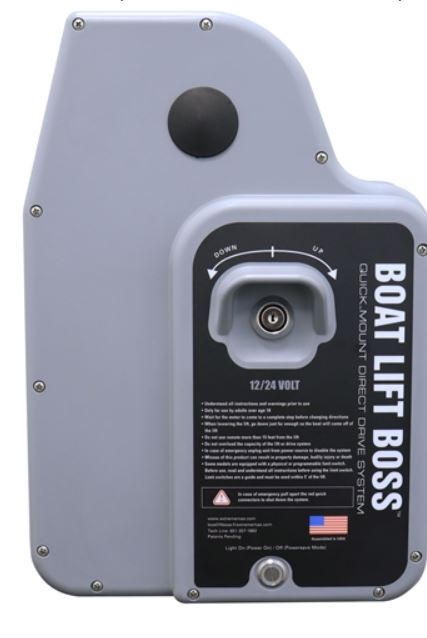 Extreme Max™ is powered by people who use our products. Our employees are the people you find on the trails after dusk, in the mud and dirt until the job is done. We're the first ones on the water and the last ones off. Our life has an engine and we rev it every day. We sell the winches we use on our ATVs and the dollies that move our sleds. We don't compromise on quality because we know that quality counts. Fish Lake Dock and Lift, in Harris, MN carries the complete lineup of Extreme Max Lift Boss boat lift motors and accessories.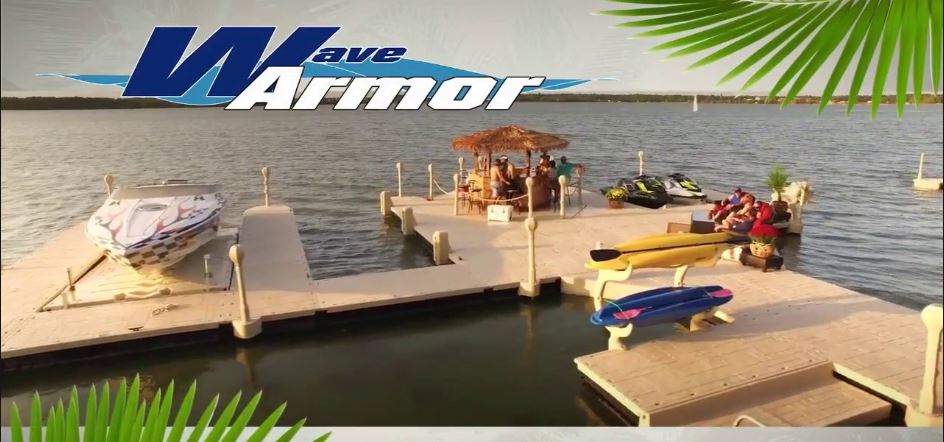 Floating Docks, Boat / PWC Lifts and Rafts
"With our Docks and Accessories it's that Simple." – Wave Armor
Our mission is to be the brand of choice for lake home owners and marinas alike by providing products that are not only supremely functional, but also aesthetically pleasing to help enhance the precious time we spend on or around the water.

Move algae, debris, muck and silt with the Aquasweep — the original "Muck Mover"!
The Aquasweep from Scott Aerator is an industry-leading solution to dock, canal, beach and shoreline clean-up, improvement and maintenance. The Dock Mount Aquasweep can keep your waterfront clean from algae, trash and decaying debris on the surface, or it can be used to blast muck, silt, weeds, and decaying leaves from the bottom. In fact, the Aquasweep has been the top debris and muck mover in the industry since we launched it back in 1994!
High-velocity water propulsion pushes debris 75 feet or more, away from your swimming area, dock or boat lift. Our customers love the dramatic effect the Aquasweep has on their waterfront areas.