Otter Island Swim Raft From Fish Lake Dock and Lift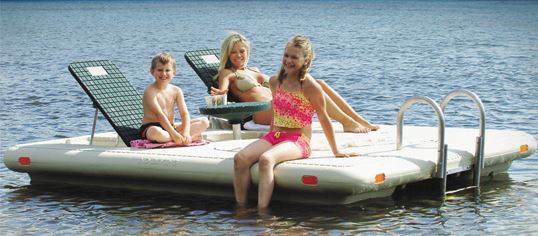 Escape to your own private island!
A floating resort with all the amenities. Kids and adults alike will love taking a mini-vacation on this large 8' x 10' water & swim raft. Available in yellow with blue table and seats or beige with green table and seats. Raft weighs 300 lbs. and has a 3000 lb. load capacity.
Otter Island Standard Features